Christmas at the Amager Museum
Christmas Market at the Amager Museum you can 23.0-24. November come to cozy Christmas market where the good Christmas atmosphere is top notch. We have filled the north yard with a lot of exciting Christmas goods for every taste. There are Christmas items, gnomes, Christmas cakes, confections. Applied art, homemade jam and honey. Get also decorated your own honey heart with name. In the old summer kitchen there is a klejne workshop. Make your own capes. At the long table in the kitchen you can make Christmas clips.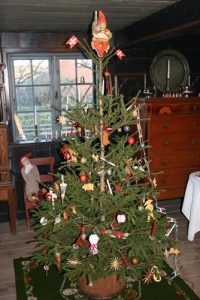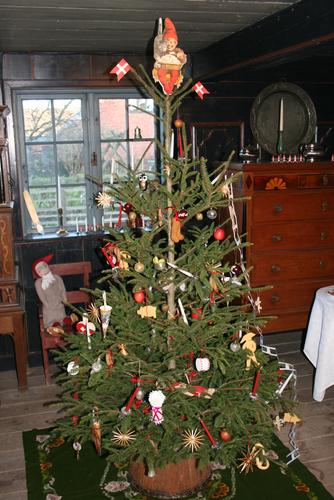 Christmas exhibition at the Old Museum Farm is an area of historic Christmas nostalgia. The many living rooms are cozily adorned by all the rules of art. You can experience Jules traditions as you know it from the Christmas of childhood, but also experience forgotten Jules traditions that have disappeared as new customs have come into being. In Dirch Jansen The living room is the theme "High from the green top of the tree". Here it is decorated for Christmas in the 1840s. There has come Christmas tree in the living room with edible decorations, and at the top of the tree sits the Goblin, and on the table lies the Goose stown ready to be consumed by the family. In the girl's chamber, it is teeming with gnes. Can you count how many there are? In the large room, the Christmas preparations are in focus. There is a lot to be achieved before the Christmas peace can be lowered. The pig is to be slaughtered, the sausages are made, the lights are cast, the cakes are baked, the beer is brewed, the clothes washed, and eventually the pipelines must be hung up. Finally, there is time for Christmas party on the farm with lots of play and amusement. The café serves warm apple slices with hot mulled wine. For The children there is nisse hunting. Can you find nissens lost clothes? The Christmas exhibition is open 23. November-15. On December 12, 12-16. It is closed on Monday. You can find Amager Museet here: Amager museet Hovedgaden 4, St. Magleby, 2791 Dragør Tel. 30 10 88 66 transport to Amager Museum: Train: From Copenhagen Central Station or Nørreport St. With the Øresund train to Tårnby Station. Switch to Bus. Bus: Take bus 250S or 35 and get off at St. Magleby Church. Follow the signs from the intersection to the museum and walk approx. 300 m. Along the main street to the main entrance at the Yellow Yard (Main Street 4). Parking: There is parking space behind the museum, Nordre Kinkel Gade 18.