Denmark's Cosiest Christmas market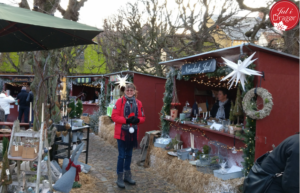 Every year in December, Dragør turns into a real Christmas tale for children and adults. Here you can experience Denmark's cosiest Christmas market and go on a treasure hunt in the city's small streets and alleys.
Christmas in Dragør derives from the DRs Christmas Calendar "The Time Journey", where the Christmas market played a big part in the holiday calendar and there is much to be done by preserving the authentic atmosphere from the time travel, therefore you will find that it is the same 13 original stalls that appeared in Advent Calendar.
Opening hours open from 12:00-17:00 on weekends 23. Nov-24. Nov 30. Nov-01. Dec 07. Dec-08. Dec 14. Dec-15. Dec 21. Dec-22. Dec Du Christmas Market on the Badstuevælen, 2791 dragoer Read more her
e: www.julidragoer.dk